University of Victoria, Victoria, BC, Canada | 29-30 August 2019
"Climate-Smart Finance:  Financial sector levers for advancing a low-carbon economy."
This panel discussion will examine the critical role the financial sector can – and must – play to support the transition to a low-carbon economy and discusses the challenges and opportunities for investors, businesses, financial institutions and markets in the face of global issues such as climate change.
Based on their extensive experiences in aligning sustainable finance to environmental, social and economic goals, the panelists will share how they and other finance practitioners are channeling financial expertise and influence to support climate-smart solutions and offer Canadians more opportunities to connect their savings to climate objectives. This event will generate concrete next steps for key audiences including multi-discipline researchers and students, investors, finance practitioners, business leaders, non-profits and policy makers.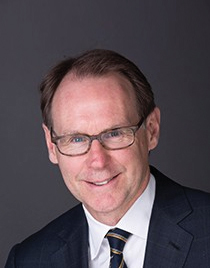 Andrew (Andy) Chisholm, Director at RBC and Member of Canada's Expert Panel on Sustainable Finance
Andy Chisholm is a member of the Board of Directors of the Royal Bank of Canada. He spent most of his career at Goldman Sachs & Co, in New York.
Mr. Chisholm served as head and co-head of the Global Financial Institutions Group, in London and New York, and globally as senior strategy officer of the firm. He also served as co-chair of the Firmwide Commitments Committee, primarily overseeing the firm's equity underwriting activities.Mr. Chisholm holds a Master of Business Administration degree from the Ivey Business School at the University of Western Ontario and a Bachelor of Commerce degree from Queen's University.
He serves as the chair of the Advisory Board of the Ivey Business School; a Board Member of Evergreen Brick Works, in Toronto; and he sits on the Advisory Board of ArcTern Ventures, an early-stage clean-technology venture-capital firm.
Jennifer Coulson, Vice President ESG, at British Columbia Investment Management Corporation (BCI)
Jennifer Coulson has worked in the financial services industry for over 17 years.   She began her career in the mutual fund business working for a national firm that specializes in responsible investing solutions. As a senior member of the Public Markets Department at BCI, she now oversees Environmental, Social and Governance (ESG) risk analysis for portfolio companies; engages with companies to manage ESG risk; develops public policy submissions on ESG matters of broad relevance to the investment industry; and oversees the proxy voting program.
Jennifer has an undergraduate degree in Environment & Resource Management from the University of Western Ontario as well as a Masters in Environmental Studies from York University. She has attained the Institute of Corporate Directors designation (ICD.D); serves on the PIAC Investor Stewardship Committee; the 30% Club of Canada Steering Committee; and the Investment Advisory Committee for the University of Victoria Student Investment Fund. Jennifer was recently recognized as one of B.C's Most Influential Women in Finance by BC Business Magazine.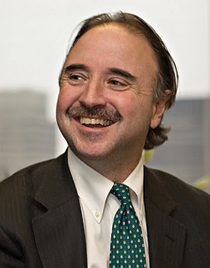 Cary Krosinsky, Carbon Tracker, Yale University & Real Impact Tracker
Cary Krosinsky is a leading global lecturer, author, senior advisor and entrepreneur focused primarily on sustainable finance. His teaching includes popular classes at Brown, Yale and NYU.  
He co-hosted a symposium at Peking University HSBC Business School in Shenzhen on January 8-9, 2019 and contributes regularly to China's opening up to all things ESG. 
His books include the recent Sustainable Investing: Revolutions in Theory and Practice, chosen by the People's Bank of China for translation and inclusion in the government's official Green Finance Series in 2018 as the only foreign contribution to date and his upcoming 7th book focuses on China and sustainable finance.
He is also Co-Founder and Director of the Carbon Tracker Initiative, its parent Investor Watch, and Real Impact Tracker. 
He was a member of the NY State Common Decarbonization Advisory Panel appointed by Governor Cuomo and Comptroller DiNapoli in 2018, which recently issued ambitious recommendations to the Comptroller to get the fund to 100% sustainability by 2030, which is now being implemented.  He also contributes to the China-UK Green Finance Taskforce whose recent report is on Delivering a Greener Tomorrow.  Other papers include those for the PRI in 2015 on Climate Change Asset Owner Strategy and for the UNEP Inquiry on the Value of Everything.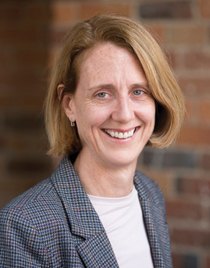 Andrea Moffat , Vice President, Ivey Foundation
Andrea Moffat is the Vice President of the Ivey Foundation whose mission is to help create a shared vision for Canada's future that integrates the economy and the environment, achieves resource efficiency, and fosters innovation and investment for a smarter, sustainable economy. 
Previously, Andrea was the Vice President of the Corporate Program at Ceres, where she lead the work with business on sustainability issues such as climate, energy, water, and supply chains.  With more than 20 years of experience, Andrea has worked with more than 80 companies to help them meet sustainability commitments and achieve greater performance results. She was the lead author of The 21st Century Corporation: The Ceres Roadmap for Sustainability and the corporate benchmarking reports, based on this framework and has contributed to a wide range of other publications. 
Andrea is a board member of the International Institute of Sustainable Development, and the Canadian Environmental Grantmakers' Network, and she is a sought after speaker for conferences and events.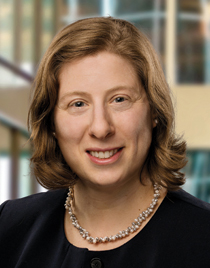 Jessica Strauss, Principal Economist, Financial Markets, Bank of Canada
Jessica's expertise is rooted at the intersection of financial sector policy and climate risk. Over the course of her career to date, she has worked to establish linkages between the unique risk metrics associated with climate change and the financial system. With a record of public service at the federal level of government, Jessica joined the Bank of Canada from the Office of the Superintendent of Financial Institutions (OSFI). As a principal economist, Jessica helps Bank of Canada leadership to achieve sound decisions regarding market structure and regulation.
At OSFI, Jessica provided strategic policy advice on files ranging from recovery and resolution planning to climate change and FinTech.
Prior to OSFI, Jessica worked in central government at the Department of Finance and at Environment and Climate Change Canada as the lead negotiator on files such as carbon markets and climate finance for Canada to the UN Convention on Climate Change and the OECD. Born and raised in Ottawa, Jessica received her MBA from the Yale School of Management, where she was a Switzer Foundation award recipient. She holds an undergraduate degree from Cornell University and a Masters in Finance from New York University. Jessica has previously served as Treasurer on the board of Jewish Family Services and Vice President on the Advisory Committee of the Ottawa Sustainability Fund.