Financing Canadian Cleantech: Matching Growth Capital with Investor Demand
Canada is a world leader in clean technology (cleantech), ranked second in the 2021 Global Cleantech Innovation Index. The cleantech sector offers tremendous opportunities to decarbonize the economy while stimulating growth post-pandemic. Despite increasing investor demand for climate-focused investment opportunities, Canada's cleantech entrepreneurs still face a shortage of growth capital.  This expert panel of entrepreneurs, venture capitalists, financial institutions and institutional investors will debate the financing challenges and opportunities facing this vital sector, and recommend ways to unlock private capital while building capacity in the financial sector. We will explore how we can leverage financial expertise and partnerships to develop innovative investment solutions that promise to direct savings towards Canada's low carbon future.
Click here to download the flyer
Zoom registration link: https://uvic.zoom.us/meeting/register/tZIlf–trTIuEtC2VTBJRQTK6CfrpaEsse7s
About the public panel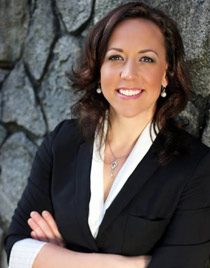 Jeanette Jackson, CEO - Foresight Cleantech Accelerator Centre
Jeanette is an experienced CEO and entrepreneur with broad experience in technology, business development, marketing, and operations. As the CEO of Foresight, Jeanette is leading rapid growth, transforming a regional organization into Canada's cleantech ecosystem accelerator. Since 2018, under her leadership, Foresight has expanded accelerator programs from one province to four, built a vibrant Innovation Challenge program, and launched a sectoral approach to accelerator cleantech innovation. Jeanette is a frequent speaker, media guest, and advisor to industry and government.
Prior to joining Foresight, Jeanette was founding CEO of Light-Based Technologies, which she built into a thriving enterprise before a successful exit. As President of The Brag Company, she oversaw the complete restructuring of the business and sale of the company in just two years. As an Executive in Residence with Foresight, Jeanette advised more than 20 companies in several markets including bio-energy, electric vehicles, smart buildings, water tech, robotics and wind. An energetic leader with a rare ability to create and execute on a vision, Jeanette is applying her talents to help position Canada as a global leader in the cleantech sector.
Christine Bergeron, President and CEO, Vancity
As President and Chief Executive Officer of Vancity, Canada's largest community credit union, Christine believes that banking plays a vital role in developing a healthy society – building the well-being of people and, at the same time, ensuring the long-term sustainability of the communities in which they live and work.
Prior to becoming CEO, Christine held several senior leadership roles within Vancity, serving as Vancity's Chief Member Services Officer, leading the Member Experience & Community Engagement division.
Christine's achievements in fostering community impact, social justice and environmental sustainability have earned her accolades from Business in Vancouver magazine, which included her in its 2007 "Top 40 Under 40" list. In 2012, the Association of Women in Finance gave her the Rising Star award, and in 2017 Clean50 awards recognized her for her dedication to sustainability.
Christine chairs the board of InBC Investment Corp., as well as the board of the Women's Enterprise Centre. She is a board member of Aviso Wealth and is on the Board of Governors for the BC Business Council. Christine also represents North America on the United Nations Environment Programme Finance Initiative's Banking Board.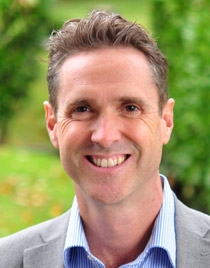 Mike Winterfield, Founder and Managing Partner, Active Impact Investments
Mike has spent 18 years in executive roles in software, professional recruitment and venture capital. Mike founded Active Impact (a VC fund investing in Climate tech start-ups) after his role as COO at Traction on Demand and President of Traction Rec.
Prior to that he was President of Randstad Professionals, running $300M in revenue and placing thousands of people in key roles. Mike brings strong expertise in enterprise sales leadership and building high performing teams. He's an advisor at several accelerators including CDL Vancouver Climate and Spring Activator, and serves on the Board of Directors at the Down Syndrome Resource Foundation, and portfolio companies ChopValue, GoJava, and Sametrica.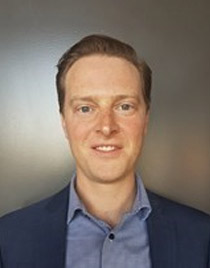 Adam Goehner, Senior Manager, ESG Strategy and Risk, BCI
Adam leads the ESG Strategy and Risk management team within the Investment Strategy & Risk department at British Columbia Investment Management Corporation (BCI). With $199.6 billion of managed assets, BCI is the provider of investment management services for British Columbia's public sector and one of the largest asset managers in Canada. Adam oversees BCI's overall ESG risk exposure and has developed a cross-asset class risk and opportunity identification framework to track and evaluate long-term systemic ESG risks and opportunites to inform investment strategies. Adam also supports private market transaction ESG due diligence. Adam provides recommendations on ESG risks and opportunities to multiple stakeholders, including pension trustees, senior leadership and portfolio managers.
Adam's background includes advising public and private venture investments in strategic start-up companies, developing corporate sustainability and climate change strategies for integrated energy companies and supporting clean technology development accelerators. Adam started his career working as an engineer developing and implementing energy efficiency projects in the energy sector.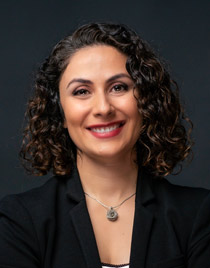 Sahar Sam, Co-founder and Chief Science Officer, Solaires Entreprises
Dr. Sahar Sam has 15+ years of R&D experience and implementing business and marketing strategy.  She founded Solaires, a Victoria-based company, in February 2020. Solaires is focused on innovative and sustainable solar cell technology to create the next generation of solar panels that enable clean power generation from any surface facing the sun using new material called perovskite. Perovskite solar cells are flexible, lighter, up to three times more efficient, and provide a greater range of applications such as solar windows and solar vehicles.
Dr. Sahar has a B.Sc. and M.Sc. in Materials Science and Engineering from Shiraz University, Iran, and Ph.D. in Mechanical Eng from University of Victoria, Canada. She specializes in Nano and Micro fabrication. She has three patents and multiple papers under her name. Her technology improves the properties of flexible electronic devices.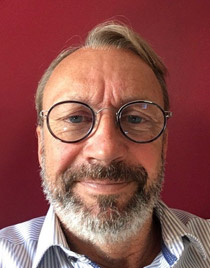 Ged McLean, Former Director IESVic, University of Victoria
Ged McLean is an engineer and innovator who concentrates his efforts on development of climate change solutions. He was Professor of Mechanical Engineering and Executive Director of the Institute for Integrated Energy Systems (IESVic) at the University of Victoria where he founded Angstrom Power to develop novel hydrogen fuel cell technology for portable applications, eventually acquired by BIC. Subsequently he has served as Associated Director of the Pacific Institute for Climate Solutions (PICS), has played a lead role on the citizen-led Permafrost Carbon Feedback Action Group and works in numerous board, advisory and consulting capacities to promote innovation in the clean fuels sector.
Ged is committed to supporting efforts that translate ideas about climate solutions into concrete actions that will help mitigate the effects of climate change and adapt to its impacts.