Wicked Knowledge Co-Creation – An Imperative for Climate Finance Solutions
Andrew Karolyi is a passionate advocate for engaged scholarship who is leading by example. As executive editor of the Review of Financial Studies (RFS), Andrew pioneered a novel submission process that led to the March 2020 RFS special issue on "Climate Finance" (with co-editors  Harrison Hong and José Scheinkman). Andrew will share the behind-the-scenes story of this innovation, then speak about the principles of knowledge co-creation. From his perspective as Dean of Cornell SC Johnson College of Business and as leader of the Responsible Research in Business & Management (RRMB) network, Andrew will share why finance academics need to tackle the toughest problems facing the planet before closing with a personal message for junior and senior scholars in finance, as well as industry practitioners and market regulators.
Zoom registration link: https://uvic.zoom.us/meeting/register/tZUrcO-grjIiHNOZTkUolA0z5iD-JfVHigV9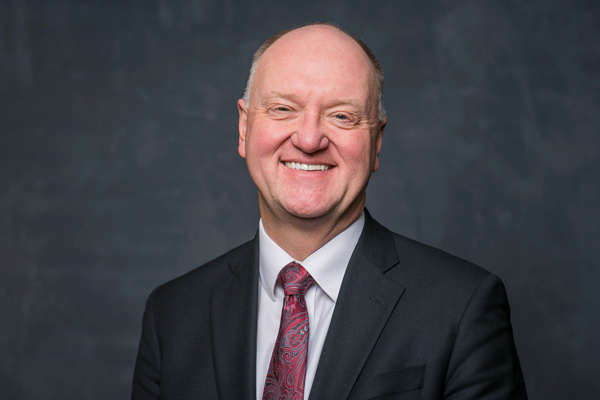 Andrew Karolyi is Professor of Finance and holder of the Harold Bierman Jr. Distinguished Professorship in Management at Cornell University's SC Johnson College of Business where he currently serves as Dean. He also holds an appointment as Professor of Economics in Cornell's College of Arts and Sciences. He joined Cornell University in 2009 after having taught for 19 years at Ohio State University.
His research specializes in the area of investment management with a focus on the study of international financial markets. He has published extensively in journals in Finance and Economics, including the Journal of Finance, Journal of Financial Economics and Review of Financial Studies, and has published several books and monographs. His book, Cracking the Emerging Markets Enigma (Oxford University Press), was published in 2015.
He is a past recipient of the Michael Jensen Prize for Corporate Finance and Organizations, the Fama/DFA Prize for Capital Markets and Asset Pricing, and the William F. Sharpe Award for Scholarship in Finance. In 2017, he was elected as a Fellow of the Financial Management Association International. He is a Fellow of the Cornell Atkinson Center for Sustainability and Senior Fellow of the Asian Bureau for Finance and Economic Research.
Professor Karolyi served as Editor and then Executive Editor of the Review of Financial Studies from 2011 to 2018, one of the top tier journals in Finance. He is a past president of the Western Finance Association, past president and trustee of the Financial Management Association, and currently a member of board of directors of the American Finance Association.
Professor Karolyi received his Bachelor of Arts (Honors) in Economics from McGill University in 1983 and worked at the Bank of Canada for several years in their Research Department. He subsequently studied for his MBA and PhD degrees in Finance at the Graduate School of Business of the University of Chicago.