Centre for European Policies Studies (CEPS), Brussels | 5-6 October 2023
How to reach Brussels city centre
From Zaventem Airport

Brussels (Zaventem) airport is 15 km away from Brussels centre. The airport train station is located below the terminal (basement level -1). Trains are available from Zaventem to Brussels Central station, Midi Station, Schuman and Luxembourg square. You can find the timetable on the Belgian rail website.
The bus station is located on level 0, one floor down from the arrivals hall, and can be easily reached by using the escalators or elevators (all MIVB/STIB buses depart from platform C). The Airport Line (buses 12 and 21) connects Brussels Airport and the European quarter. From Monday to Friday 8 pm the Airport Line is operated as an express service with number 12 and only serves the major stops. On weekdays after 8 pm, and the whole day on Saturday, Sunday and holidays the Airport Line is operated as a regular service with number 21, serving all stops. You can buy your ticket from the GO ticket vending machines before boarding. These machines accept Maestro bank cards, credit cards and coins. Tickets bought from the driver are more expensive.
Taxis are also available in front of the Zaventem arrivals hall. The fare from the airport to the city centre of Brussels is approximately € 45. 
From Charleroi Airport 
Charleroi airport (also called Brussels South Airport) is 46 km away from Brussels centre. From there you can take the Brussels City Shuttle (www.brussels-city-shuttle.com), which will take you to Bruxelles-Midi/Brussel Zuid station (also called 'South Station'). You can buy tickets online or from the ticket booth outside the airport. 
Taxis are also available in front of the Charleroi arrivals hall. The fare, however, would be over € 60. 
How to reach CEPS 
CEPS is located at Place du Congrès 1, 1000 Bruxelles (see Google Maps).
Tel: +32 (0) 2 229 39 11 

By Train 
The closest railway station to CEPS is Brussels-Central
(Gare Centrale/Centraal Station). It is 11 minutes' walk to CEPS. 
Public transportation 
Most public transport in the Brussels-Capital Region is organised by the STIB-MIVB (Société des Transports intercommunaux bruxellois). The network includes metro lines, which connect the eastern and western districts of the city. Pre-metro lines (trams in the tunnels) complete the metro service. A great many metro lines also have above ground bus and tram connections. Madou and Parc metro stations are closest to CEPS.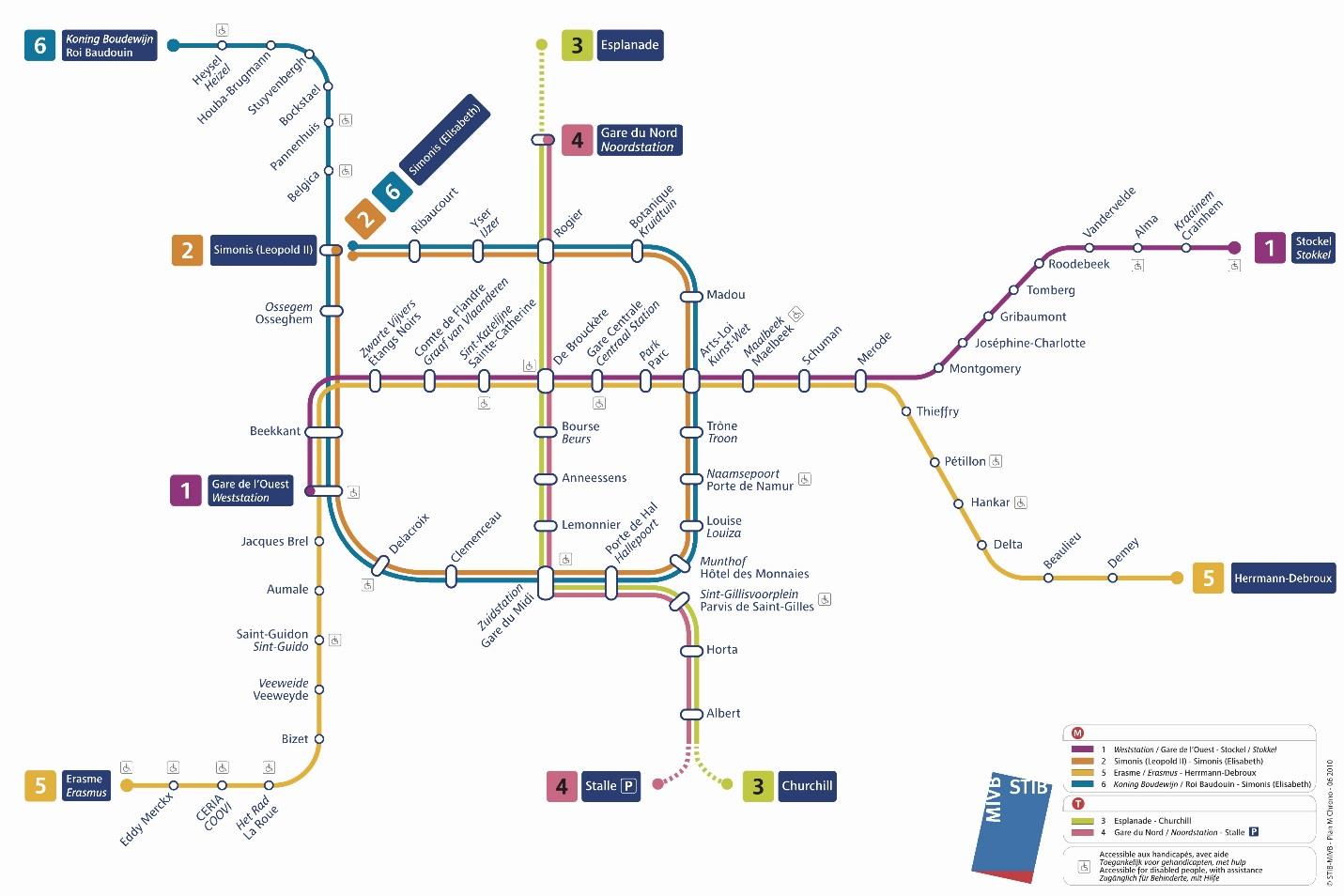 The tram lines 92 and 93 also can be used to reach CEPS. The closes tram stop is Congres. Buses are also an option (numbers 29, 63, 65 and 66). The closest bus stops are Treurenberg and Parc. 
For quick reference on your mobile device, you can download the STIB-MIVB application for Android or iPhone. It includes timetables and real time position of the vehicles.