About the public panel
Panel discussion: Financial stability implications of fintech and financial innovations and regulatory challenges in diverse financial systems.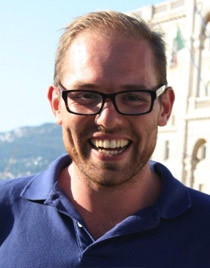 Dr Jason Allen, HU Berlin Centre for British Studies and UNSW Centre for Law Markets and Regulation
Dr Jason Allen is an Alexander von Humboldt Foundation Post-doctoral Fellow at the HU Berlin Centre for British Studies and a Visiting Fellow at the UNSW Centre for Law Markets and Regulation. In Berlin, Jason is researching the law of money in the information age, with a particular focus on the legal-theoretical implications of digital payment systems including (but not limited to) blockchain-based 'cryptocurrencies'.
Jason's research combines doctrinal and historical work, centred on the legacy of F.A. Mann ('The Legal Aspect of Money'), with social ontological enquiries following the Berkeley and Cambridge schools. Jason is a graduate of the University of Tasmania (BA & LLB (Hons) 2002-2007), University of Augsburg (LLM in International Economic Law, 2009-2010 as a DAAD Scholar), and University of Cambridge (PhD 2013-2016 as a Poynton Scholar). Jason is an Australian Lawyer (non-practicing) and member of the NY Bar. Jason served as the Judicial Assistant to the Chancellor of the High Court for the 2016-2017 judicial year.
Dr Adrian Blundell-Wignall - Adjunct Professor at the University of Sydney (School of Economics)
Dr. Adrian Blundell-Wignall is Adjunct Professor at the University of Sydney (School of Economics), and retains the role of Special Advisor to the OECD Secretary-General on Financial Markets in Paris, after retiring as the Director of Financial and Enterprise Affairs at the OECD (a directorate that supports governments in five policy areas: anti-bribery, competition, corporate affairs, international investment, financial markets, insurance and private pensions.). He is a member of the OECD Pension Board, and has held that role since 2009.
Adrian is the founder and chairman of a charitable foundation (The Anika Foundation) that raises and invests an endowment fund to provide scholarships for research into adolescent depression and suicide prevention.
Dr. Blundell-Wignall is an Australian citizen. He has a 1st class Honours degree and PhD in Economics from Cambridge University, UK.
He is the author of extensive publications in the areas of financial markets, globalisation and policy in learned journals and books. Most recently he has published the book, Globalisation and Finance at the Crossroads https://www.palgrave.com/gp/book/9783319726755
Senior Positions
2017-present – Special Advisor to the OECD Secretary General, and member of the OECD Pension Board

2016-present, Adjunct Professor, Sydney University

2014 – 2017, Director of the OECD Directorate for Financial and Enterprise Affairs

2007 – 2014, Deputy Director in the OECD Directorate for Financial and Enterprise Affairs

1993 – 2007, Head of Derivative Overlays and Levered Products at Bankers Trust Funds Management, building a new $4 billion business; Executive Vice President and Head of Asset Allocation at BT; and Head of Strategy Citigroup (Sydney).

1991 – 1993, Head of the Research Department at the Reserve Bank of Australia

Early in his career he held economist positions in: the OECD Economics Department and the Reserve Bank of Australia.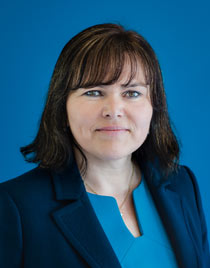 Slavka Eley, Head of Banking Markets, Innovation and Products Unit, European Banking Authority (EBA)
Slavka Eley was appointed Head of the Supervisory Convergence Unit within at the EBA in February 2013. She has been responsible for the EBA's work on the common EU supervisory policy and convergence, including IT risks, outsourcing to cloud and risks related to financial innovation, efficient supervisory cooperation, recovery planning and the early intervention framework. Since 1 March 2018 she is the Unit Banking Markets, Innovation and Products, which has a leading role in the EBA Fin Tech work.
She chaired different working groups at the EBA as Sub-group on Risk Assessment Systems mandated to develop the common SREP framework. Currently she chairs the Sub-group on Supervisory Effectiveness and Convergence.
Prior to joining the EBA Slavka worked for the National Bank of Slovakia where she held a number of roles in supervision and prudential policy.
She holds a MBA in general management from the City University of Seattle and a Master degree in Mathematics, Physics and Education from the Comenius University Bratislava.
Cordelia Kafetz, Head of Fintech Hub at Bank of England
Cordelia heads up the Bank of England's Fintech Hub, a unit that considers the implications of fintech on monetary and financial stability.  Prior to this she managed the Bank's future of money team, researching cryptocurrencies, central bank digital currencies and the future of cash. Cordelia's background is in financial regulation and she supervised UK retail banks during the financial crisis.
Michael R. King, PhD CFA: Co-Director of the Scotiabank Digital Banking Lab, Ivey Business School
Professor Michael King is the co-Director of the Scotiabank Digital Banking Lab at Ivey Business School – Canada's first research centre studying the impact of financial technologies ("FinTech") on banking and financial services. Michael joined Ivey in 2011 after two decades working in international financial markets. Between 1990 and 1998 Michael worked in investment banking and trading in New York, London, and Zurich with Credit Suisse and RBC Dominion Securities. In between assembling pitch books and bothering traders, he completed the CFA designation. After finishing his PhD at the London School of Economics, Michael joined the Bank of Canada in Ottawa from 2001 to 2008 where he worked in the Financial Markets and International Departments. From 2008 to 2011, Michael worked for the Bank for International Settlements (BIS) in Basel, Switzerland studying financial markets, foreign exchange, and banking regulation. At Ivey, Michael is an Associate Finance Professor and teaches on the undergraduate, MBA and Executive Education programs. His research focuses on fintech, banking, capital markets, and international finance. He is a member of the Responsible Research for Business and Management (RRBM) Network, which believes in producing credible knowledge that is ultimately useful for addressing problems important to business and society.
Ruth Wandhöfer, Managing Director / Global Head of Regulatory & Market Strategy, Citi
Ruth Wandhöfer is a regulatory and FinTech expert in the financial services space and one of the foremost authorities on banking regulatory matters. Ruth's key responsibilities include driving regulatory and industry dialogue and developing product and market strategy in line with the evolving regulatory and innovation landscape.
Ruth chairs a number of influential industry bodies such as the Global Public Policy and Regulatory Affairs Committee of BAFT, the European Banking Federation Payments Regulatory Expert Group and the European Payments Council (EPC) Payment Security Group. She is also a of the European Commission Payment Systems Market Expert Group (PSMEG), a member of BAFT's Global Innovation Council, a member of the European Biometrics Advisory Council and a member of the UK Bank of England RTGS renewal board.
She is a non-executive director at Pendo Systems, a US data analytics company. She is also member of the advisory board of Coinfirm, a blockchain AML and risk analytics firm and she sits on the advisory board of B2C2, a cryptocurrency market maker.
In her spare time she pursues a PhD on blockchain/distributed ledger technology in relation to financial market infrastructures at CASS Business School London. She is a founding member of the Global Blockchain Business Alliance, a Fintech Fellow and lecturer of the Centre for Global Finance and Technology at the Imperial College Business School London and a fellow lecturer at Queen Mary London School of Law.
Ruth was named as one of 2010s 'Rising Stars' by Financial News; named in Management Today's 2011 '35 Women under 35' list of women to watch (Sunday Times), and one of the 100 Most Influential People in Finance 2012 as named by Treasury Risk Magazine. In 2015 she was the recipient of the 'Women in Banking and Finance Award for Achievement' and in 2016 and 2017 she was named on the global 'Women in Fintech Powerlist' of Innovate Finance.
She speaks five languages (EN, DE, F, ES, IT) and has completed studies in various countries, including an MA Financial Economics (UK), an MA International Politics (FR) and an LLM in International Economic Law (UK). She published two books: "EU Payments Integration – the tale of SEPA, PSD and other Milestones along the Road" (2010) and "Transaction Banking and the Impact of Regulatory Change: Basel III and other challenges for the global economy" (2014), both Palgrave MacMillan. She is also co-author of the London Institute of Banking and Finance 'Certificate in Principles of Payments'.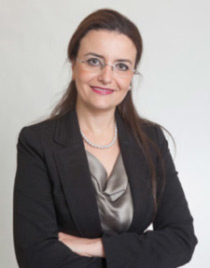 Rym Ayadi, Honorary Professor at CASS Business School and Member of the Centre for Banking Research (CBR) at the City University in London, Founding President of the Euro-Mediterranean Economists Association and Founder and Scientific Director of the Euro-Mediterranean Network for Economic Studies (EMNES).
She is also Member of the European Shadow Financial Regulatory Committee (ESFRC) and Senior Research Fellow at the Euro-Mediterranean University (EMUNI) and Member of the Forum for Euro-Mediterranean Innovation in Action (FEMIA).
She is expert member of several high-level expert groups in the European Commission (Financial Services Users Group (FSUG)), external advisor to the European Parliament (Economic and Financial Committee and Committee on Foreign Affairs), Parliamentary Assembly of the Mediterranean (PAM) and the Union for the Mediterranean (UfM) and invited expert in international organisations (OECD, IMF and others).
Rym's fields of expertise include international financial systems, financial markets and institutions, global financial regulation and governance and socio-economic development and foresight in economies in transition.